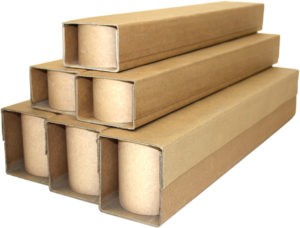 Cardboard pallet supports
PallRun pallet supports are manufactured by ELTETE from raw cardboard in rolls. PallRun supports are an alternative to wooden pallets and are widely used in the packaging industry and international logistics.
PallRun support arrangement
PallRun pallet supports are a combination of cardboard U-profiles and cardboard sockets between them. Cardboard profiles and sockets are made of durable multi-layer cardboard with PVA glue. Thus, PallRun supports are free of chips and nails and are an environmentally friendly packaging material. It is also possible to manufacture PallRun supports with an adhesive layer, which is covered with silicone paper. Such a supports can be used as a shipping container for corrugated cardboard boxes, since a wooden pallet is not required in this case.
Features
Light weight
100% recyclable
Replaces the wooden pallet
Adhesive layer option
Low cost compared to a pallet
Application in various industries
PallRun® cardboard supports can be combined with various surfaces such as corrugated board, honeycomb panel, or even attached directly to the product.
Easy manual assembly of cardboard pallets