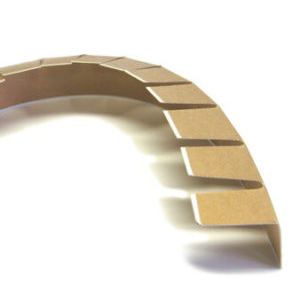 Wrap-around Edgeboards for round objects
ELTETE SAINT PETERSBURG successfully produces and ships wrap-around edgeboards with V-cut which protect products with minimum labour costs while packaging, and significantly reduce possible complaints about appearance of the goods. The depth of the V-cut is 35 to 80 mm.
It is commonly used in the steel-, paper-, drum- and furniture industries.
Features
100% recyclable

Flexible
Durable
Corrosion-free