ELTETE is an ISO 9001:2015 certified company
Our products are known in the packaging world for their durability and high quality. The main raw materials are cardboard, kraft cardboard and other similar recycled cardboard. Laminated boards can be attached with hot glue.
Carefully selected raw materials with a long fiber structure and a special manufacturing method are the key to an innovative product with unrivaled strength values. The laminated compact cardboard product provides reliable protection against even the most severe impacts that threaten products during transportation.
The adhesive used in the lamination process is water soluble (PVA). It complies with food hygiene standards and is classified as non-hazardous and non-toxic according to EU Directive 67/548.
No environmentally harmful liquids or solvents are generated or used at any stage of the manufacturing process. All technological waste is sorted, shredded, packed and sent for recycling to the factories of the cardboard industry.
Carton packaging does not require special sterilization treatment, unlike wood, and is accepted in all countries without any restrictions.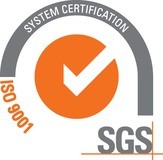 3R
ELTETE products can be recycled in accordance to the German ReSy system.
ELTETE boards comply with the European standard EN 13393 — Specification for edge protection.