Consumer goods
The products we consume on a daily basis (cleaning products, toothbrushes, kitchenware, electronics) often enter stores through distribution centers, some of which are also exported overseas. In these cases, the use of Slip Sheets when transporting goods is the best economical option for our customers. By using slip sheets, you can increase the amount of goods that can fit in a truck or container. As you can see from the calculation below, the economic benefit is enormous. Let's calculate your savings and tell you more about other benefits.
Logistics companies that export and pack goods on behalf of their customers often prefer slip sheets instead of wooden pallets. We also see an increase in demand in this sector.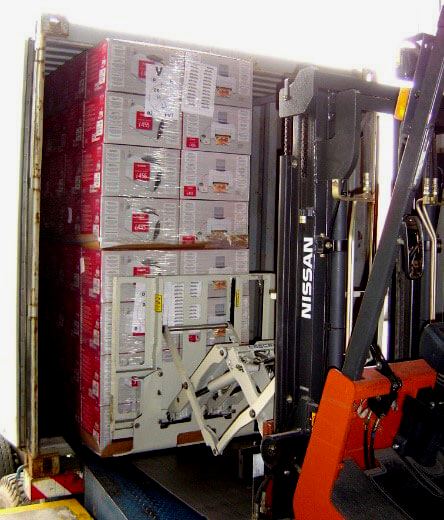 Cost Savings Calculations
Comparison of the cost for a company exporting 1 container per week.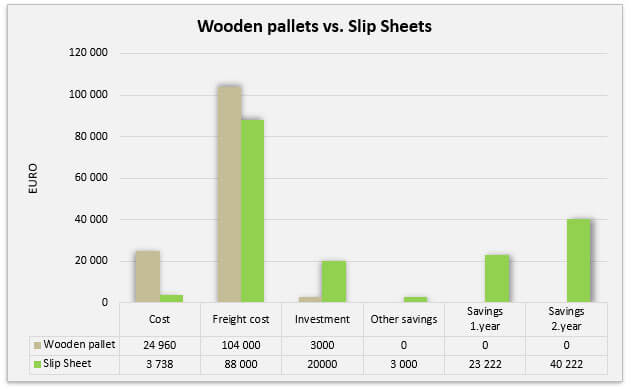 Comparison of the cost for a company exporting 10 containers per week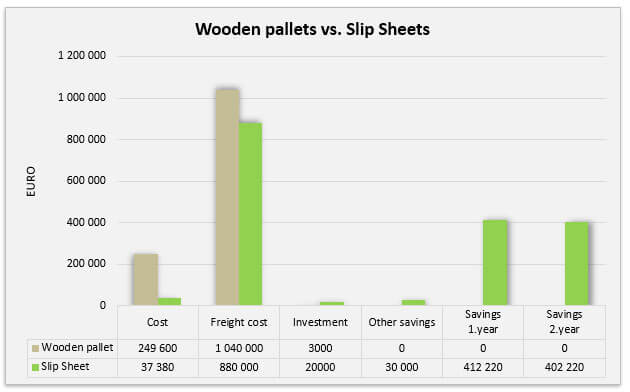 You can ship almost any type of product using slip sheets (boxes, bottles, big bags, bags, etc.)