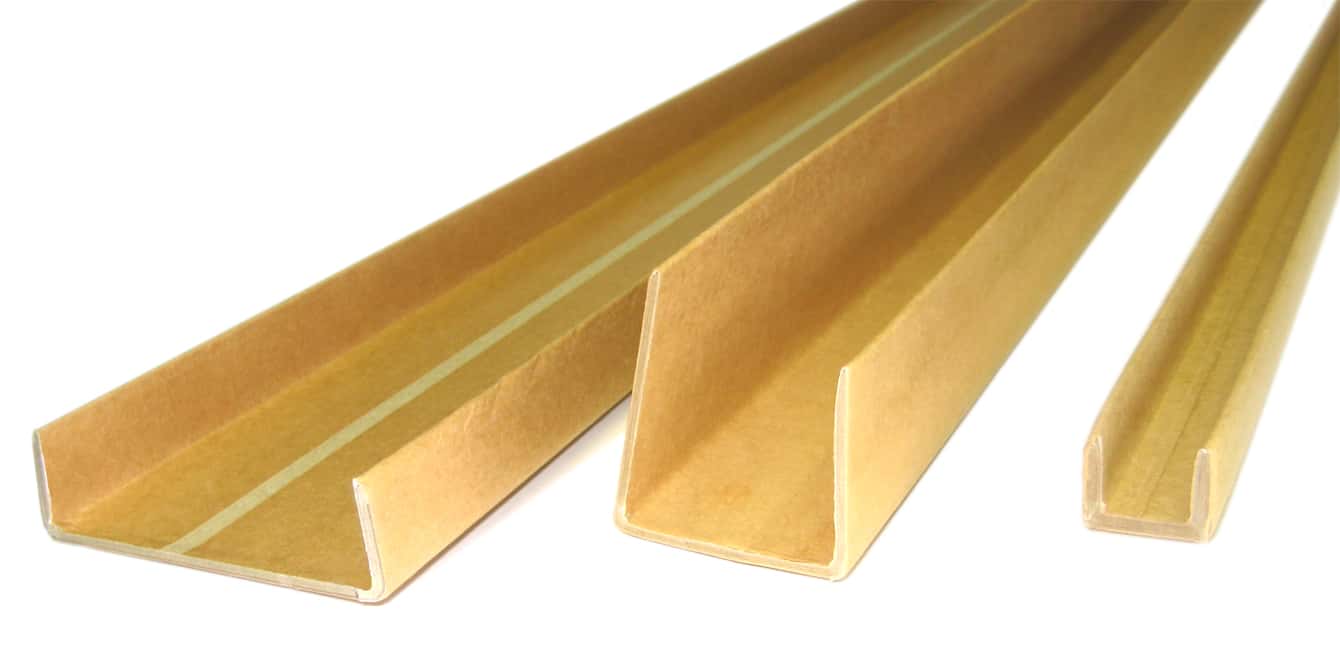 The perfect shock absorber for your products
The U-shaped profile is a product made of 100% recyclable cardboard, designed to protect the surface from mechanical damage during transportation without increasing the volume or weight of the cargo.
Its functions are to protect delicate surfaces from damage caused by loading during stacking, to pack the entire product (two U-shaped profiles form a transport box), to pack individual parts of the product (doors, windows, countertops, panels, pipes, profiles, etc.). The U-shaped profile can also be produced with a "pressing effect" for a tighter fixation on the product.
U-Profile Sizes
| А, мм | B, мм | C, мм | D, мм |
| --- | --- | --- | --- |
| 500–4200 | 15–90 | 20–80 | 2,5–6 |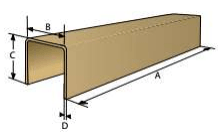 Features
Protection of delicate surfaces

Two U-profiles form a transport box
Reliable product protection from 3 sides
Packing the whole product and its individual parts
It is a shock absorber for doorways, stairs or fragile equipment during restoration or renovation work
Protection against stacking load damage