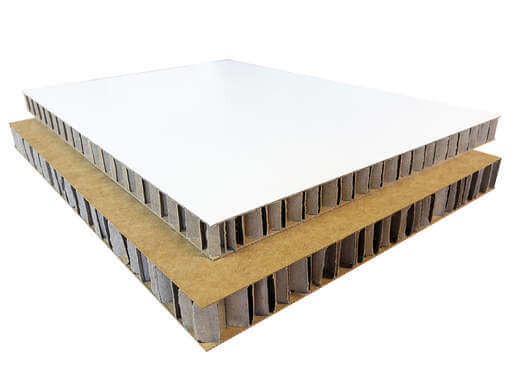 DBL is a light weight but strong 100% recyclable multimedia carton board excellent for communication (VISCOM) purpose, whether in the graphic or advertising sector.
Water-based glue

Good heat and sound isolation
Excellent surface for printing

Less dust than similar material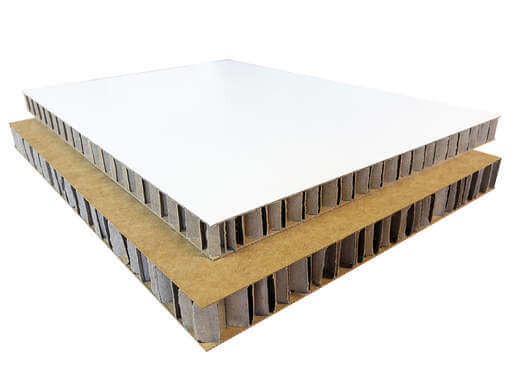 Structure
Produced with superior raw material, the D-board Light (DBL) has a hexagonal inner cellular structure (honeycomb) with allows the construction of panels very resistant, light, strong and of easy handling and recycling.
Surface
It has an optimal and perfect flat surface suitable for any type of printing. Both sides can have either 450 g (white) or 400 g (brown) with an ideal flexibility for bending.
DBL and Environment
D-board Light does its contribution to the preservation of environment for being a sustainable material. The resources used in its production are renewable and has certifications such as FSC (Forest Stewardship Council), which is dedicated to promoting responsible management of the world forests.
Size and Thickness
The sizes can vary. We can produce the most required sizes in market up to 3200 mm length:
Standard width (mm): 1220 and 1600

Standard thickness white surface (mm): 10, 15, 20
Standard core (mm): 10, density 125 g
Standard Thickness brown surface (mm): 10, 15, 20, 30, 40
Standard core (mm): 10
Environmentally friendly
The D-board can be recycled as paper in normal waste paper streams. It does not contain harmful components and includes water-based glue.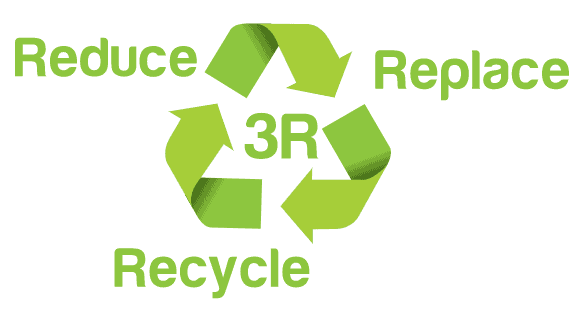 Create beautiful designs and constructions
D-board Light can easily be shaped, bend and cut, allowing you to make any kind of creation!
D-board Light is stronger than other similar products on the market!
You can build an entire exhibition booth out of D-board
Eltete produces D-boards and develops technology of their treatment.
Read our last article about environment and exchanging of traditional material in the field of visual communications.