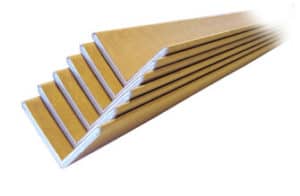 Protection, stability and stacking strength
Laminated carton board provides superb protection, even against the hardest shocks.
Reinforce your transport packaging with edgeboards and say goodbye to damage in transit.
ELTETE cost-effective edgeboards:
Replaces expensive packaging material

Saves work and material
Environmentally friendly
подходит даже для упаковки пищевых продуктов
Can be sent all over the world without any need extra treatment, such as the fumigation required for wooden material
Allows you to optimize your transport space by double-stacking
Strengthens your package and minimizes transport damage
Using sustainable materials

Moisture-resistant options

High quality ensures high strength

Adhesive layer options
Application of prints is possible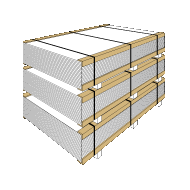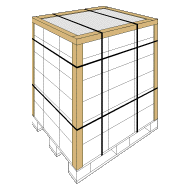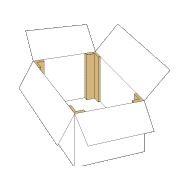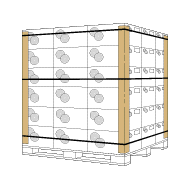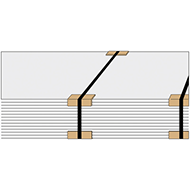 Types and Quality
Our edgeboards are made from a high-quality reusable carton board. They can be delivered either in Bio- or Heat-sealed qualities with a variety of surface perfect for each requirements, ensuring safe transport without damage to their products.
Bio-quality

— PVA glue-laminated edgeboards from recycled carton.

HS-quality

— heat-laminated liquid board for the most humid conditions or where very high strength is required.

Adhesive Edgeboard

— edgeboards with an adhesive layer allow you to minimize the time for palletizing and completely abandon the stretch film.

Printing options

— additional advertising of your products.
Application in different industries
Our edgeboards, also known as corner protectors, corner boards, angle boards or edge protectors, are used on a wide variety of industries, such as steel, aluminum, beverages, doors and windows, electronics, paper, goods, personal care and also in the agricultural sector.
The possibilities are endless! To find the right products for your purposes, we can test the strapping and compression strength in order to find the right solution for you.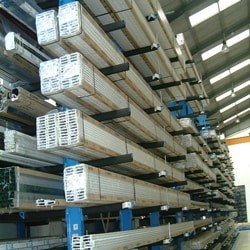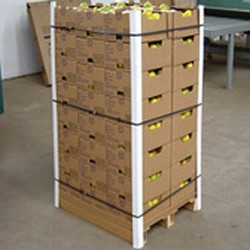 Standard sizes of edgeboards
A, мм
B × C, мм
D, мм
50 — 6000
35 × 35
Bio: 2-6
40 × 40
45 × 45
Bio: 2-8
50 × 50
60 × 60
80 × 80
100 × 100
New possibilities with edgeboards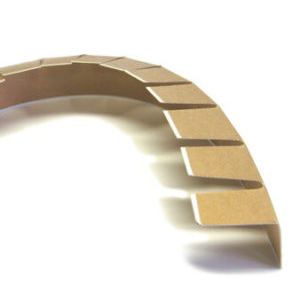 Wrap-around Edgeboards
Protect the edges of cylindrical items. Designed for rolls, furniture and other round or custom products.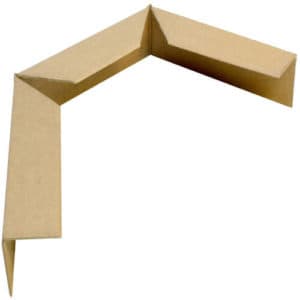 Frame-Cut Profile
Sturdy and high quality profiles are cut to the required length using a special production method. Tight tolerances and ELTETE quality control ensure accurate results.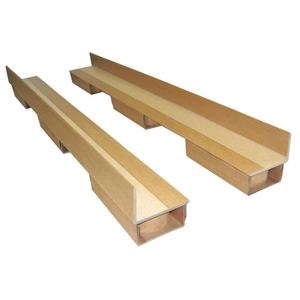 EdgeRunner®
The new 4-sided cardboard pallet optimizes space utilization - you can load more and get all the benefits of durable recyclable packaging.