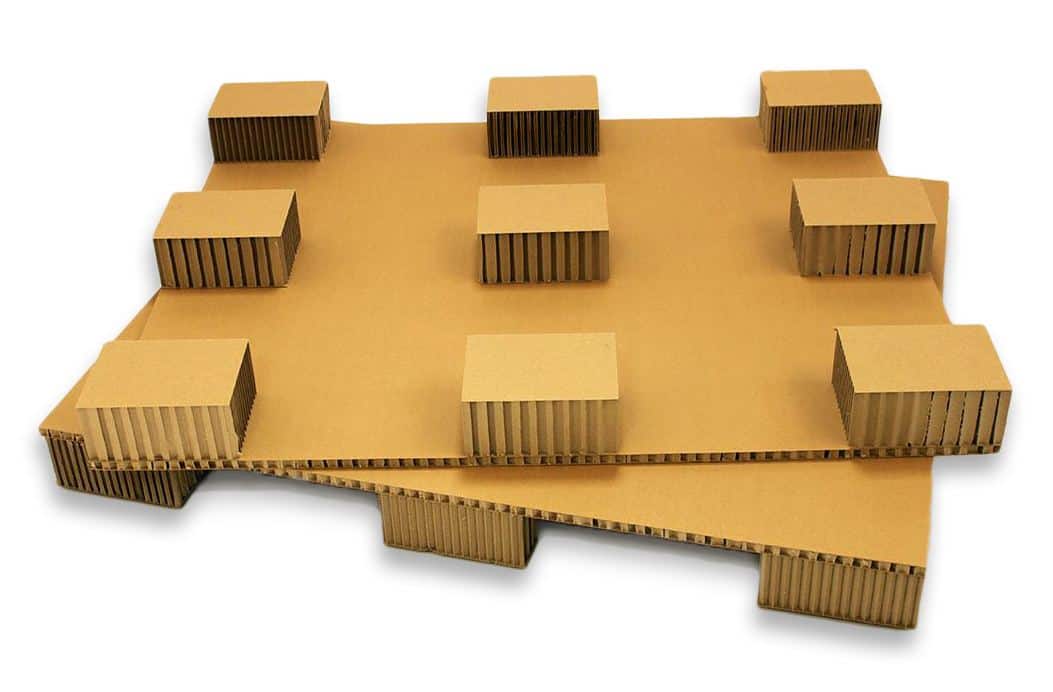 Cardboard pallets
ELTETE cardboard pallets meet the highest market requirements. ELTETE produces cardboard pallets from honeycomb cardboard.

Almost any size and characteristics at the request of the customer make this material universal in use. It is possible to manufacture both 2-entry and 4-entry pallets. Static load on our product can reach 5 metric tons, dynamic load up to 400 kg of evenly distributed load! Honeycomb cardboard pallet characteristics are determined by the characteristics of the product during transportation, as well as by the operating and storage conditions..
Features
light weight — 10 times lighter than wood
cost reduction
suitable for all kinds of goods
smooth surface, pleasant appearance
reusable
phytosanitary control not required
safety - no nails, chips, knots
easy to dispose of — just recycle as paper
can be used in any country in the world
Multiple applications
auto, air, sea and rail transportation
product storage
Application in various industries
The advantages that cardboard pallets bring to various industries are that they are hygienic (and therefore do not require fumigation and are accepted worldwide) and are also lightweight yet strong and water resistant, resulting in significant savings in transportation. Typical consumers of cardboard pallets are food industry, pharmaceutical industry and export companies.
Easy manual assembly of cardboard pallets